Screenshots of progression.


Mockup of a freight train meeting a passenger train sometime in the mid 1960's.
An Hr1 rolls a passenger train with Ei passenger coaches into the small town of Myllykallio.
The blast of a horn signals an oncoming freight and a pair of Dr12's blast by with a string of Silk powder wagons,
two Ggig refrigerated vans and several new steel Gbl vans.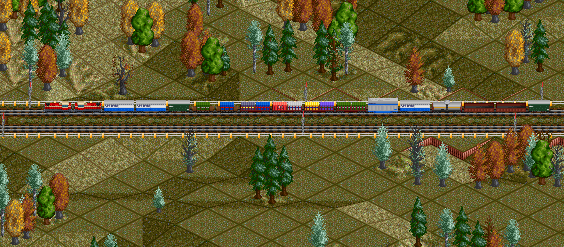 2 Dv12's roll through the northern countryside hauling a mixed freight train consisting of
Hai+Hai+Hio+Kbp+Kbp+Occ+Occ+Occ+Occ+Simn+Hai+Sonk+Obrk+Obrk+Hio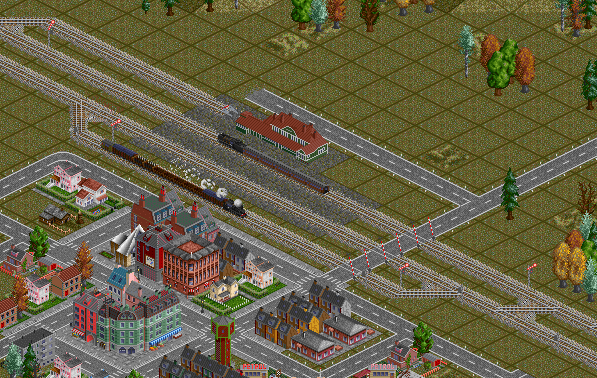 An Hr1 pauses at Huutokoski station while a Tk3 storms past with a freight.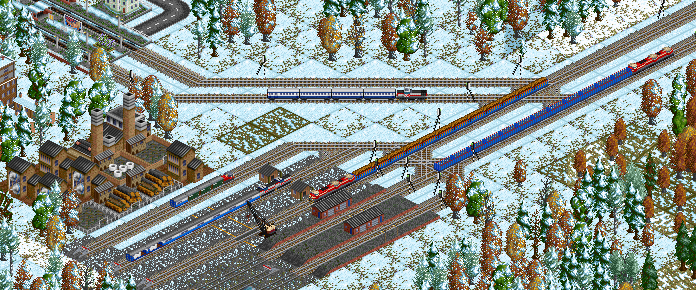 Koivula Paper Inc is a very large customer on this section of VR.
Strings of Spnss flat cars loaded with logs arrive behind Dv12's.
A pair of Dr16's waits to leave with a string of Hain bogie tarp vans,
as a Tve1 switches some 2 axle Hbi vans on a siding. A sister Dr16 is just leaving Koivula station with a local passenger train,
with 3 Ein blue coaches and an EFit 2nd class coach bringing up the rear.